Shayda MIFF@CinefestOZ - Busselton Opening Night
OPENING NIGHT FILM PRIZE JURY SCREENING AND PARTY
Wed 30 Aug 5:30 PM
Cinema 3 Orana Cinemas Busselton
General Admission
Unclassified 15+
180 Mins
Function commences at 5.30pm
Busselton rolls out the red carpet for Opening Night and the first screening of a finalist
Shayda MIFF@CinefestOZ
for the CinefestOZ Film Prize. See the film's makers and talent walk the red carpet, along with the high-profile Jury.
5:30pm Arrival at Orana Cinemas for some red carpet action, enjoy a welcome drink and the red carpet
6:20pm Take your seats for the film screening
8:30pm Onwards enjoy the after party at Shelter Brewing Co.
SYNOPSISAn Iranian woman living in Australia, Shayda finds refuge in a women's shelter with her frightened 6-year-old daughter, Mona. Having fled her husband, Hossein, and filed for divorce, Shayda struggles to maintain normalcy for Mona. Buoyed by the approach of Nowruz (Persian New Year), she tries to forge a fresh start with new and unfettered freedoms. But when a judge grants Hossein visitation rights, he re-enters their life, stoking Shayda's fear that he'll attempt to take Mona back to Iran.

Drawn from personal experiences, Iranian-Australian filmmaker Noora Niasari's powerful debut feature is a beautifully crafted, poetic vérité portrayal of courage and compassion, anchored by a heart-rending performance by Zar Amir Ebrahimi (2022 Cannes' best actress award winner for Holy Spider).MIFF@CinefestOZ: A Presentation of the Melbourne International Film Festival Premiere Fund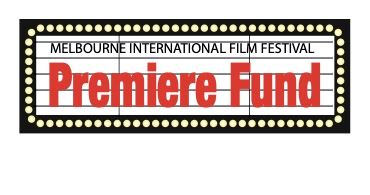 After the screening, enjoy the screening party where you can enjoy delicious local food, and drinks available to purchase at the bar.
Pair this event with the In Conversation Lunch, on Thursday 31 August at Rustico, for the complete festival experience. Go behind the scenes with filmmakers and talent to explore the making of the film.
Buy your tickets here!
Please note
: runtime includes screening and function; this film screens in multiple cinemas at the same time, so please check your cinema number.
Why not plan a South West adventure at the same time as CinefestOZ? We recommend making accommodation, restaurant and tour bookings early to avoid disappointment. Plan your stay and 'wander out yonder' with
Western Australia
in
Australia's South West
and
Your Margaret River.